Are you looking to break into the world of freelance video editing? It can be an intimidating prospect, but with the right guidance and advice, you can become a successful video editor in no time. In this blog post, I will be sharing my personal tips and tricks for becoming a freelance video editor, so keep reading to discover how to make a career out of your passion!
What Is Freelance Video Editing?
Freelance video editing is a growing field that offers many opportunities for people who are creative and have a passion for video. As the technology advances, more people are turning to freelance video editing to supplement their income. There are many different ways to become a freelance video editor, and the most important thing is to have a passion for the craft.
There are many online resources that can help you get started as a freelance video editor. For example, blogs like FreelanceSwitch offer tips and advice on how to become a freelance video editor. You can also find online courses that teach you how to edit videos. Finally, you can also find virtual assistants who can help you with your video editing projects.
Developing Necessary Skills
Freelance video editing can be a lucrative career if you have the necessary skills and are willing to learn new ones. There are many online resources that can help you hone your skills, including blogs and videos from industry professionals. If you're comfortable with software such as Adobe Premiere or Final Cut Pro, learning more advanced tools like motion graphics or sound production may be a good investment for your future.
While there is no single way to become a successful freelance video editor, developing the necessary skills will open up opportunities in many different fields. Start by researching specific areas of interest and studying relevant tutorials or articles to develop the knowledge and techniques needed for each project. Be proactive in seeking out new opportunities by networking with others in the industry and keeping an eye on job postings online. With hard work and dedication, becoming a successful freelance video editor is possible!
Building a Relevant Portfolio
Creating a portfolio that showcases your skills as a freelance video editor can be a valuable tool in securing new clients and increasing your chances of being hired for future projects. There are a number of ways to build a strong portfolio, and the following tips will help you get started:
Start by creating videos that showcase your editing skills. This can be done by creating short clips that you edit to show off your skills at cutting, pacing, and storyboarding.
Upload these videos to online platforms such as YouTube and Vimeo. Make sure to include keywords that describe the type of editing you do, such as "video editing," "motion graphics," or "editing for YouTube."
Add links to your videos in your portfolio website or social media profiles. This will help potential clients find you more easily and give them a quick overview of your editing abilities.
Submit your portfolio to professional editing competitions or festivals. This will give you the opportunity to show off your skills to a wider audience and potentially win awards or scholarships that will help you finance further editing education.
Creating an Online Presence
Gaining Video Editing Skills
For some people, freelancing may be the perfect way to make money and gain experience in their chosen field. To start making money as a freelance video editor, there are a few things you can do. First, build a portfolio of your best work. This will show potential clients that you're an experienced professional and make it easier for them to negotiations. second, learn as much as you can about video editing software and techniques. This will help you produce high-quality projects on short notice and give you an advantage when bidding on jobs. Finally, be willing to accept short-term contracts or work remotely if necessary. With these tips in mind, beginning a freelance career as a video editor is easy!
Establishing a Professional Network
Creating an online presence is essential for anyone looking to make money as a freelance videographer, blogger or online assistant. There are a number of ways to do this, and the most important thing is to find what works best for you and your unique skills. Here are some tips:
Start with a website. This should be your main marketing tool and the place where potential clients can find out more about you and your services. Make sure it's well designed, easy to navigate and includes information about your experience, education and professional affiliations. You can also use a website to showcase your work (both video and written), post testimonials from satisfied customers, offer free resources such as tutorials or templates, and track your progress over time.
Build a portfolio. This is another important way to showcase your skills and work. Include videos of your best work, as well as photos and written materials that demonstrate your expertise. Share this portfolio on social media, in blog posts and on other websites where potential clients might be interested.
Join professional organizations. This can give you access to valuable resources and networking opportunities, as well as help you build relationships with other professionals. Membership in organizations such as the American Society of Cinematographers or the Academy of Television Arts and Sciences can be a good start.
Establish a professional network. This is key for finding new clients and collaborating on projects. Join online communities related to your field, attend networking events and connect with other professionals through social media, email and phone.
These tips are just a starting point. As you build your online presence, be sure to experiment and find what works best for you.
Setting Up Your Business Structure
If you want to make money as a freelance video editor, you'll need to create a strong online presence. Here are some tips for building a successful freelance career:
Start a blog. A blog is a great way to build your credibility as a video editor and attract potential clients. You can write about your experience editing videos or share tips and tricks for editing videos.
Upload your work to YouTube. YouTube is one of the most popular online platforms for sharing video content. Upload your latest projects and videos that you've edited to show off your skills.
Join professional associations. Membership in professional associations can give you access to valuable resources and networking opportunities. For example, the American Society of Cinematographers (ASC) is a well-known professional association for video editors.
Use virtual assistants. Virtual assistants can help you manage your online presence and keep your work schedule organized. They can also help you with marketing and social media management.
Use online tools. There are a number of online tools that can help you manage your business and marketing efforts. For example, Google Sheets is a free online spreadsheet application that can help you track your expenses and income.
Creating the Perfect Freelance Proposal
When creating your online presence, it's important to focus on not only building an audience, but also crafting a strong freelance proposal. Here are a few tips for both:
To build an audience, start by sharing quality content. Be sure to include relevant keywords in your posts and videos, and make them easy to find by tagging them appropriately. Also try breaking up your content into smaller chunks that can be easily consumed on different devices. This way, even if someone doesn't have time to read an entire post or watch a full video, they can at least check out the latest piece of content you've posted.
In terms of pitching work, always make yourself available for consultation (even if you don't have the project lined up). This way, you can show clients that you're a proactive freelancer who is always looking to help out. Additionally, be sure to showcase your skills and highlight the specific benefits of working with you. For example, if you're a video editor, mention specific techniques or software that you use. This will help clients see that you're an expert in your field, and make them more likely to choose you for a project.
Finding Clients and Establishing Rates
Finding freelance work can be a daunting task, but with a little creativity and perseverance, you can make it happen. Here are a few tips to help you get started:
Make a list of your skills and what you're good at. Once you have a good idea of what you're good at, it'll be easier to find clients who need your services.
Network with other professionals in your field. If you're not sure what you're looking for, reaching out to other professionals can help you narrow down your search and get an idea of what rates are reasonable.
Use online resources to find potential clients. There are plenty of online resources that can help you find clients and connect with potential employers. For example, LinkedIn has a great section called "Find Jobs and Start Companies."
Ask family and friends if they know of any potential clients. Many people don't know who to turn to when they need professional services, so asking your family and friends can be a great way to get started.
Set up a portfolio website or YouTube channel to showcase your work. This will help potential clients get a better idea of what you're capable of and give you an opportunity to showcase your skills in an interactive format.
Keeping Up With Industry Changes and Trends
When it comes to video editing, there are always new trends and changes in the industry that freelancers need to be aware of. For example, many videographers now use virtual assistants to help with editing and visual effects work. So if you're interested in working as a freelance editor, you'll need to be aware of current trends and be able to keep up with changing technology.
In addition, it's important for freelancers to stay well-versed in their industry. This means tuning into blog posts, attending webinars, or reading other professional editor's articles for inspiration. By doing this, you'll be better equipped to understand what clients want and how best to provide it.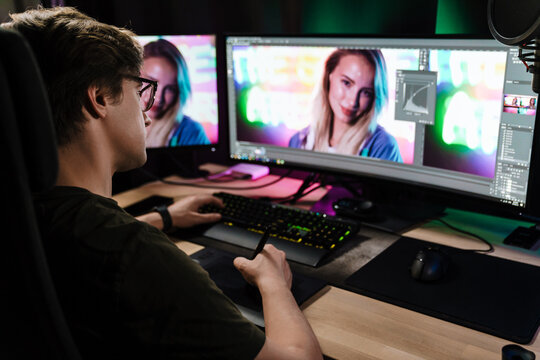 Staying Organized as a Freelancer
Developing Your Editing Skills
As a freelancer, it's important to stay organized and be able to manage your time efficiently. The best way to do this is to develop good editing skills so you can quickly produce high-quality videos on short notice. Here are some tips for becoming an effective editor:
Practice, practice, practice – Editing is a skill that can be improved with practice. Take the time to edit your own videos (or those of clients) and get feedback from others who have more experience than you. You'll soon find out what works well and what needs improvement.
Keep track of your edits – When you're editing a video, make sure you kept track of what was changed and why. This will help you better understand how to correct mistakes and improve your editing skills.
Use templates – If you're new to editing, it can be helpful to use templates that are specifically designed for video editing. This will save you time and help you become more consistent in your edits.
Edit with speed and efficiency in mind – When you're editing a video, don't spend too much time on one particular area of the video. Instead, edit it quickly and efficiently so that the end product is high quality and meets the client's expectations.
Use clip references – Whenever you're editing a video, make sure to include clip references (text or images) that correspond to where in the video they should appear. This will help you avoid having to redo any edits later on.
Use video editing software – If you're a beginner, it's best to use video editing software that is specifically designed for editing videos. This will make the process easier and more efficient.
Edit with a purpose – When you're editing a video, make sure you have a specific goal in mind. This will help you stay focused and avoid making unnecessary changes.
Use color correction – When you're editing a video, it's important to use color correction to make it look its best. This will help to improve the overall quality of the video.
Use sound effects and music – When you're editing a video, it's important to use sound effects and music to add an extra layer of polish. This will help to emphasize the key points in the video and make it more impressive.
Use transitions – When you're editing a video, use transitions to add an extra level of sophistication and appeal. This will help to transition from one scene to the next with ease and flow.
Finding Clients and Gaining Experience
A successful freelance career starts with staying organized. With so many opportunities out there, it can be easy to get sidetracked and lose track of your goals. Here are a few tips for keeping on top of your work:
Make a list of the tasks you need to complete each day or week. This will help you prioritize your time and stay focused.
Keep all of your paperwork – invoices, contracts, etc. – in one place so you can easily refer to it when negotiating fees or discussing projects with clients.
Stay current on trends in your field by reading industry magazines and blogs. This way, you'll be able to better understand what type of video editing services are in demand right now.
If you're looking to gain experience in a particular area of video editing, consider freelancing for a short period of time. This will give you the opportunity to learn from some of the best in the business and build your portfolio.
Establishing Your Rates and Terms
When you start freelancing, it's important to keep a steady flow of income coming in so that you can continue doing what you love. Here are some tips for making money as a freelance video editor:
Keep up with industry changes and trends: As the digital world evolves, so too does the freelance video editing market. Stay ahead of the curve by keeping up with trends in software, formats, and delivery methods.
Establish your rates and terms: When starting out as a freelance video editor, be upfront about your rates and terms of engagement. This will help avoid any misunderstandings or surprises down the road. Be sure to set expectations early on so that both sides are comfortable with the arrangement from day one.
Stay organized: One of the most important aspects of being a successful freelance video editor is keeping a clean and organized work space. Keeping your files organized will make it easy to track edits, quotes, and payments. Additionally, setting up an automated payment system will ensure that you're always in control of your finances.
Growing Your Freelance Video Editing Business
If you're like most people, you probably freelance for a variety of reasons. You may enjoy the flexibility to work from home, or you may need additional income while you're learning new skills. But even if your reasons for freelancing are personal and/or professional, staying organized is key to success as a freelancer.
One of the best ways to stay organized as a freelancer is to set basic rules and standards for your workflow. For example, make sure all your client files are appropriately named and dated, and that all communications (including project proposals) are clear and concise. When possible, try to stick to a certain standard format so that everything flows more smoothly throughout your process.
Besides staying organized, another essential part of being a successful freelancer is growing your business. This means developing a strong marketing strategy and creating high-quality, engaging content. Not only will this help you attract new clients, but it will also help you stand out from the competition.
By following these tips, you can ensure that your freelance video editing business is a success.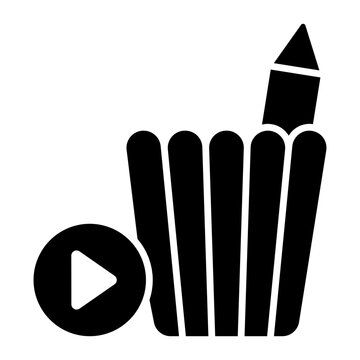 Working With Difficult or Unhappy Clients
Working with difficult or unhappy clients can be frustrating, but it's essential to keep your cool and stay focused on the task at hand. Here are some tips for managing difficult clients:
Establish clear boundaries from the beginning. If you don't want to do a project, let the client know right away. Don't try to make them change their minds or do things you're not comfortable doing. Make it as easy as possible for them by providing clear guidelines and timelines.
Be persistent but polite when asking for changes. Sometimes clients just need time to think about a proposal before they can give an accurate answer, so be patient while also maintaining constructive communication.
Take action if requests aren't met in a timely manner or if disputes arise. If you feel that your work is being devalued or disrespected, take steps to rectify the situation before it gets out of hand. Remember that actions speak louder than words, so take appropriate action when necessary to protect your rights and ensure proper communication throughout the process
Protecting Your Work: Copyrights & Contracts
Freelance work can be a great way to make money, but it's important to be aware of the legalities involved. Make sure you have a copyright and contract agreement in place before starting any freelance work. Copyright law protects your original work, while contracts protect your rights and guarantee payment. If you're ever unsure about what you're allowed to do or how to protect your work, consult with an attorney.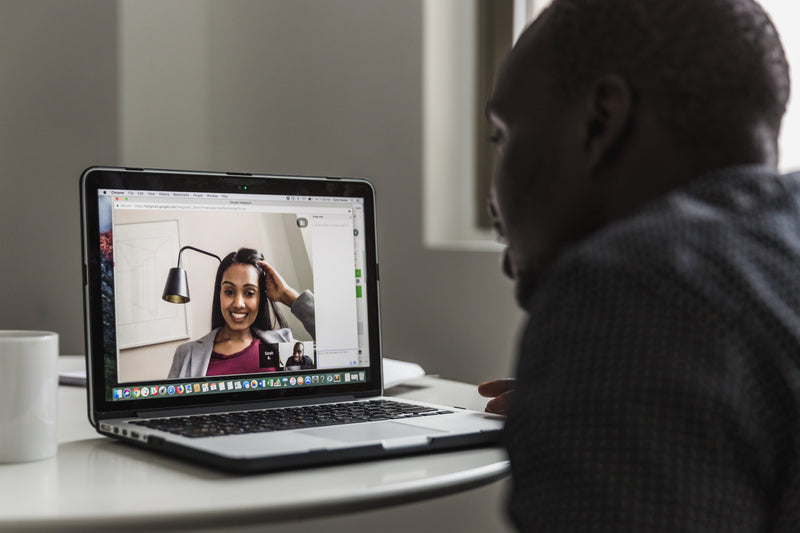 Consider Working as a Virtual Assistant or Remote Editor
If you're considering working as a freelance video editor, here are a few things to keep in mind:
research the market before starting your search. There's no one definitive way to know how much work is available, so be prepared to do some digging on your own. By knowing what other editors are charging and looking for specific types of projects, you'll be well-equipped to set your rates and find clients who fit within your budget.
make sure that your software is up-to-date. While new editing software can be expensive, it can also offer features that older programs don't have – like support for multicam editing (a must for many commercial videos). Make sure that whatever software you choose has all the features you need and isn't outdated or difficult to use.
get feedback early and often. As any editor will tell you, learning from others is essential to both our professional growth and client satisfaction – and there's nothing more helpful thanfeedback in video editing! Whether it's asking advice on forums or seeking out constructive criticism from friends or family members, getting input from others is an invaluable part of becoming even better at this craft.
stay organized! One of the biggest challenges of freelancing is staying on top of multiple deadlines while jugglingclient requests and revisions along the way…. Organize everything by date so that project management becomes a breeze!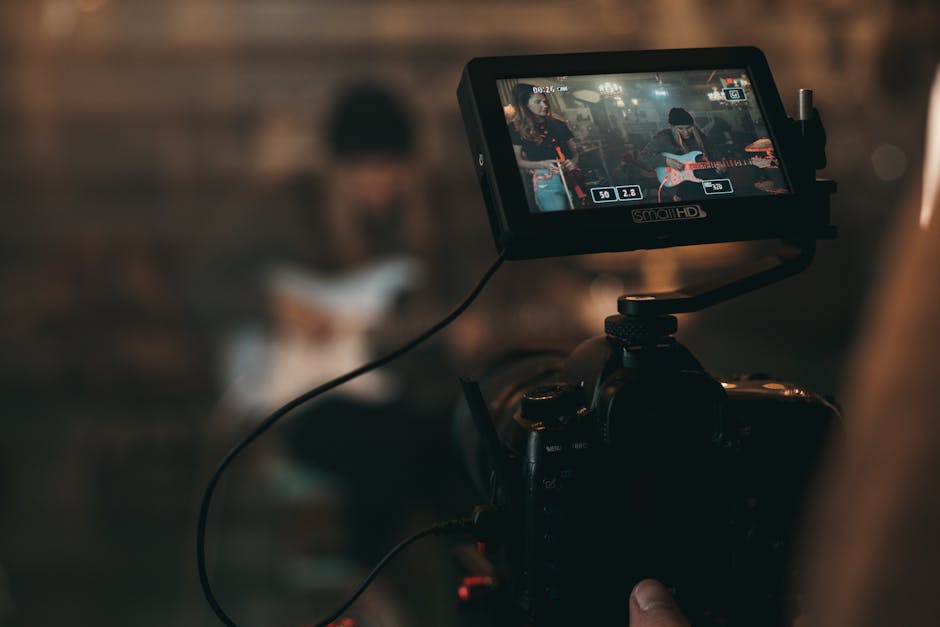 Maximizing Income Potential Through Additional Opportunities
Freelance video editing is a growing field with many opportunities for income. If you are interested in becoming a freelance video editor, here are some tips to help you maximize your income potential.
First, consider whether you have the skills and experience to be a successful freelance video editor. If you have experience editing video and have a good understanding of the industry, you may be able to start freelancing right away. However, if you are not familiar with video editing or the industry, it may be helpful to learn more about the process before starting freelancing. There are many online resources available that can teach you the basics of video editing.
Second, research the market for freelance video editing services. There are many different types of freelance editing services available, so it is important to find one that matches your skills and experience. You can find information about the market for freelance video editing services by searching online or contacting local businesses that offer video editing services.
Third, create a portfolio of your work as a freelance video editor. This will help potential clients see how well you know the industry and how well you can edit videos. You can create a portfolio by uploading your work to online portfolios such as LinkedIn or Behance.
Fourth, be prepared to offer a high level of customer service. Many potential clients will want to see that you have excellent skills before hiring you to edit their videos. You can show your customer service skills by offering to edit videos free of charge or by providing feedback after each edit session.
Finally, be prepared to work hard and be flexible with your schedule. Many freelance video editors work on short-term contracts, so it is important to be able to work quickly and efficiently.
Network with Other Video Editors
Often, the best way to make money as a freelance video editor is to network with other editors in your field. Find people who have similar interests, and connect with them through social media or forums. Offer to mentor or collaborate on projects, and offer your services as a tutor or expert source for advice. In addition, consider joining professional organizations such as the American Cinema Editors (ACA) or National Association of Broadcasters (NAB). These groups can provide valuable networking opportunities and access to resources like job postings and training classes.
In conclusion, becoming a freelance video editor is a viable way to make money and build a career in the media industry. It requires some specialized skills, including technical knowledge of editing software and equipment, an eye for aesthetics and storytelling, good organization habits as well as establishing strong connections with other editors or potential clients. To maximize your income potential you can also consider diversifying into related fields such as virtual assistance or remote editing services. With dedication and hard work you too can be successful at undertaking freelance video editing projects for customers all over the world!